Former North Dakota Woman Charged as an Accomplice in Murder Case
Crystal Herman, 38, is charged with helping her husband allegedly kidnap and murder a woman in 2015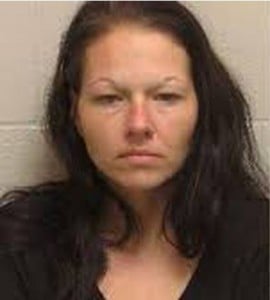 NEW ROCKFORD, N.D. — A former North Dakota woman is charged as an accomplice in the murder of Amanda Engst in October of 2015.
Reports say 38–year–old Crystal Herman of Shakopee is charged with helping her husband, Billy Herman, kidnap and murder Engst.
The two were arrested for a string of robberies in 2015 while using a car owned by Engst, who was listed as a missing person at the time.
Her body was found in the Sheyenne River near Warwick on February 11th.
Criminal complaints allege Crystal allowed her husband to strangle Engst, made room for her in the trunk and held a flashlight while Billy beat Engst with a shovel.