White Earth Reservation Secretary-Treasurer Facing Hearing
The meeting will be held tomorrow morning at 8:30 at Shooting Star Casino Events Center in Mahnomen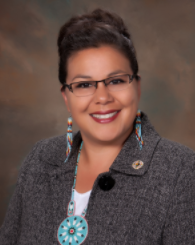 MAHNOMEN, Minn. — A meeting will be held Wednesday to exonerate or censure the White Earth Reservation Secretary-Treasurer.
Tara Mason was accused last month by Chairman Terry Tibbetts of five counts of tribal constitution violations.
They include her dealings with the controversial Star Lake casino project, tribal courts and others.
The meeting will be held tomorrow morning at 8:30 at Shooting Star Casino Events Center in Mahnomen.
Mason could face a removal or recall election hearing.