UND Students Arrested After Drug Investigation And Bust
Officers Found 60 Pounds of Marijuana And Nearly $70,000 in Cash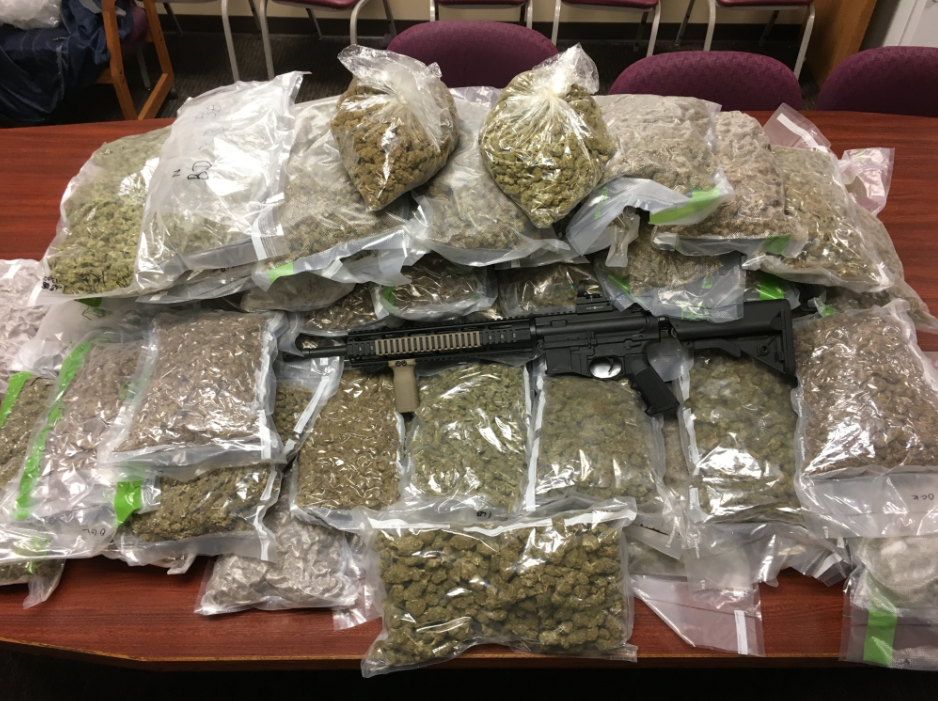 GRAND FORKS, ND — Two UND students are behind bars after a lengthy drug investigation.
Last Tuesday, officers served a search warrant at 1611 4th Avenue North in Grand Forks.
They seized 60 pounds of marijuana, an AR15 rifle, nearly $70,000 in cash along with numerous pills and two vehicles.
They arrested 21-year-old Cade Hoben and 21-year-old Mark Hildahl, both from the Minneapolis area.
Hoben is charged with two felonies for possession with intent to deliver.
Hildahl faces one felony count of possession with intent to deliver.