Robbery And Assault In St. Hilaire
Two People Were Arrested With More Arrests Possible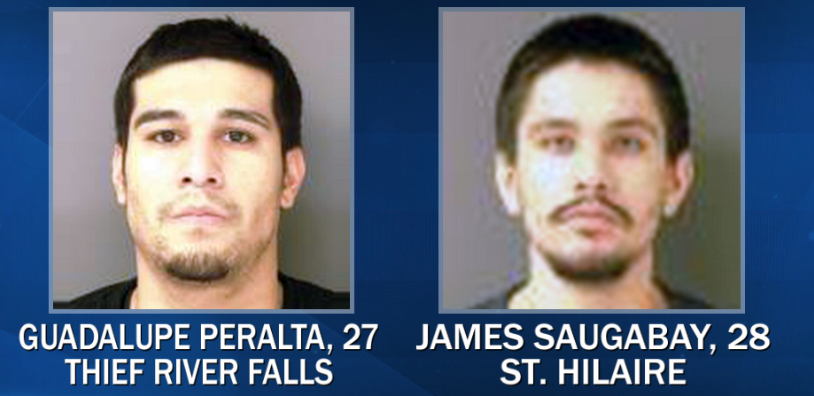 ST. HILAIRE, Minn. — Two people have been arrested following a robbery and assault in St. Hilaire, Minnesota.
Officers were called to a mobile home Monday morning on reports the two men were beaten, after as many as four armed men entered and robbed them before fleeing.
A search warrant at a rural home led to the arrests of 27-year old Guadalupe Peralta of Thief River Falls and 26-year old James Shaugabay of St. Hilaire.
The victims are hospitalized at Sanford in Thief River Falls.
Their conditions are not available.
The sheriff says the suspects knew the victims and more arrests are expected.