Tina Smith Sworn into Office, State Senator Michelle Fischbach Declines Higher Salary
Republicans are anxious to keep Fischbach in the Senate to protect a narrow majority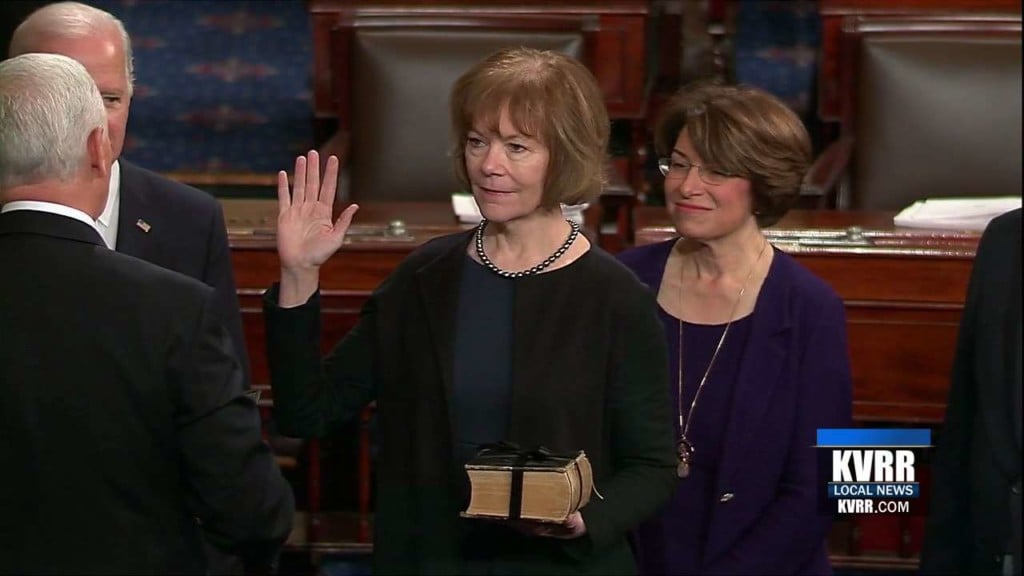 WASHINGTON, D.C. — Minnesota has a new senator as Lt. Governor Tina Smith gets sworn into office.
The Democrat was sworn in by Vice President Mike Pence on the Senate floor in Washington.
Just before taking the oath of office, Smith got her name plate placed outside her new office in Washington.
She resigned as the state's Lieutenant Governor before taking over for Senator Al Franken.
Smith was sworn in alongside Doug Jones, who was the first Alabama Democrat elected to the Senate in a quarter century.
Minnesota's new Republican lieutenant governor says she'll reject the job's higher salary as she plans to maintain her seat in the state Senate.
Sen. Michelle Fischbach released a statement stressing that she is now Minnesota's "acting Lieutenant Governor" in Democrat Gov. Mark Dayton's administration.
Fischbach said she'd decline its salary of nearly $96,000 in lieu of her legislative salary of $45,000.
Republicans are anxious to keep Fischbach in the Senate to protect a narrow majority.
Democrats say Fischbach can't hold both jobs and promise a legal fight.