Richland County Investigation Into Allegations of Harassment, Bullying or Hazing.
Superintendent Tim Godfrey says "we take such allegations very seriously".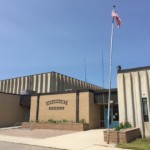 COLFAX, N.D. – The Richland County Sheriff's office has taken over the investigation into allegations of "harassment, bullying or hazing" involving students at Richland School District #44 Junior and Senior High School in Colfax.
Superintendent Tim Godfrey in a statement says, Richland Public School District #44 recently learned of allegations of student misconduct, possibly constituting harassment, bullying, or hazing, at the District's High School.  We take such allegations very seriously.  After conducting a preliminary review of the allegations, as a cautionary measure, we have referred the matter to the Richland County Sheriff's Department to conduct an impartial investigation and determine whether any criminal activity occurred.
Godfrey says the district is cooperating with investigators, but at this time he can't comment further on the number of students that may have been involved, whether there have been any suspensions, or where the alleged incident or incidents occurred.