Search for Missing Native American Woman Expands Beyond Fort Berthold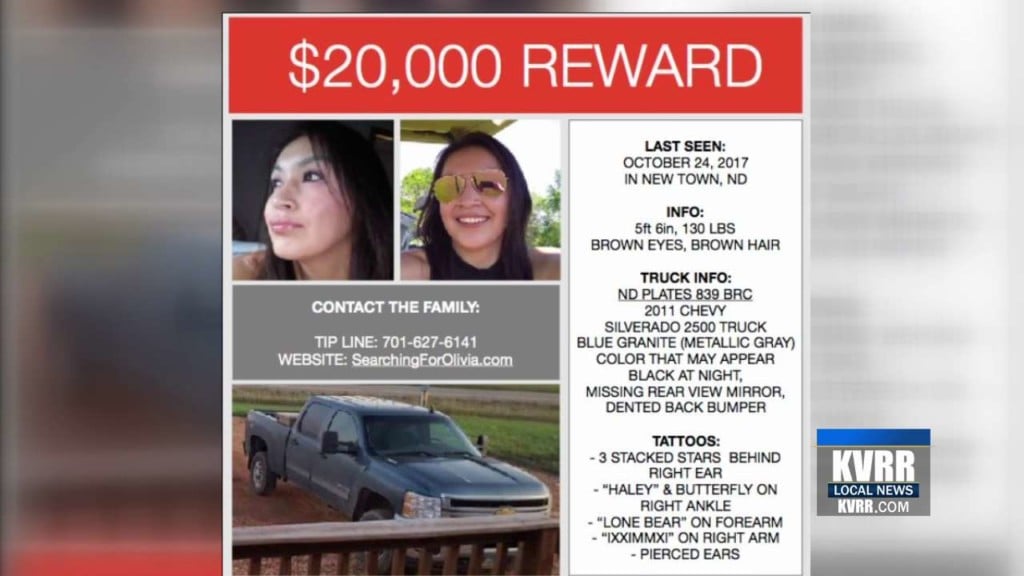 NEW TOWN, N.D. — The search for Olivia Lone Bear is moving beyond the Fort Berthold Indian Reservation.
Lone Bear's family says they're expanding the search and seeking volunteers in Bismarck, Fargo, Grand Forks, Minot and other cities.
The 33-year-old woman was reported missing in October.
She was last seen driving her pickup in New Town.
Her brother, Matthew, says they're looking for help to comb parking lots, auto body shops and any location where a truck could be hidden.
There's a $21,000 reward for information that leads to Lone Bear's recovery or the conviction of a possible assailant.