Armed Man Robs Valley Dairy In Grand Forks
African American Male Was Wearing A Minnesota Vikings Jacket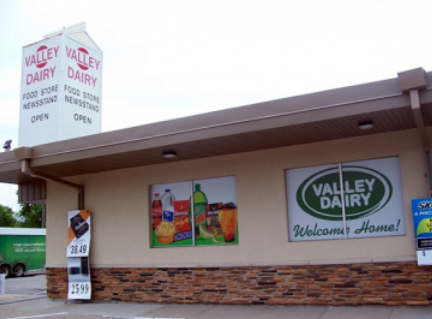 GRAND FORKS, ND — Police in Grand Forks are searching for a man who robbed Valley Dairy at 1401 South Washington Street at gunpoint.
Officers were called to the store around 6:51 p.m. Thursday.
They say an African American male in his early twenties displayed a handgun and demanded money from the clerk.
The clerk complied and the man ran.  A K-9 was unable to track him down.
The suspect was wearing a Minnesota Vikings jacket which had purple colored sleeves, a black chest and back area and the name "Vikings" in lettering across the chest.
He was also wearing a black hooded sweatshirt with the hood pulled up and a black baseball type cap, grey sweatpants, black tennis shoes and tan colored gloves.
Grand Forks Police Department would ask anyone who may have seen someone matching the description of the suspect to contact the Police Department at 701-787-8000.