Miss America Will join Senator John Hoeven At "State of the Union"
Cara Mund Once Interned At The Senator's Washington, D.C. Office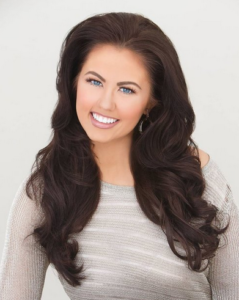 WASHINGTON, D.C. — Miss America Cara Mund will attend President Donald Trump's State of the Union Address on Tuesday as the guest of Sen. John Hoeven.
Mund is the 23-year-old Bismarck native who won the Miss America crown last September.
She's the first winner from North Dakota in the history of the nearly century-old scholarship pageant.
Mund interned at Sen. Hoeven's Washington, D.C. office.
Rep. Kevin Cramer has invited Fisher Industries CEO Tommy Fisher of Dickinson as his guest.
Sen. Heidi Heitkamp hasn't announced her guest.