Fargo's North Softball Complex Damaged After Trailer Fire
A local driver spotted smoke coming from a trailer around 2 pm on the North Softball Complex but once crews arrived, strong winds helped the fire engulf the entire trailer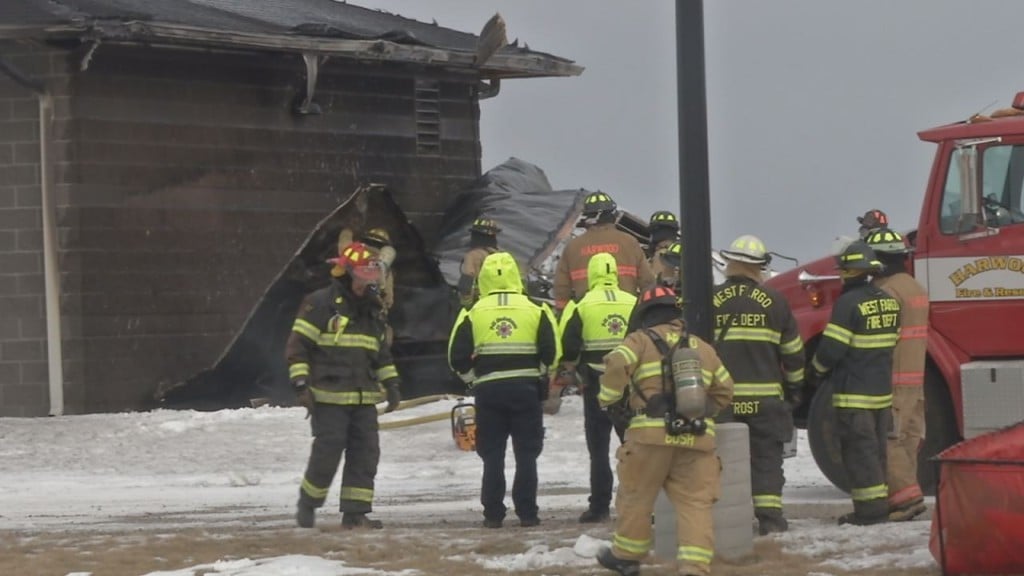 FARGO, ND — A local driver spotted smoke coming from a trailer around 2 pm at the North Softball Complex in Fargo but once crews arrived, strong winds helped the fire engulf the entire trailer.
The Battalion Chief with the Fargo Fire Department, Lee Soeth, says the Harwood firefighters arrived on scene first and put out in the fire in about ten minutes.
The trailer was alongside the maintenance building that seemed to have minimal damage.
The Fargo Fire Department, Harwood Fire Department and West Fargo Fire Department worked side by side to control the smoke and prevent further damage.
Authorities are still unsure how the fire was started or how much damage it caused, but they do say there was no one inside or near the building or trailer.
The fire is currently being investigated.