Fargo Police Remind Public Not to Leave Unlocked Vehicles Unattended
"Lock It or Lose It" campaign aims to decrease auto theft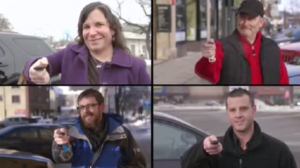 FARGO, N.D.– Police in Fargo are reminding all of us to keep our vehicles locked, or risk having them stolen.
Police say 44 vehicles have been reported stolen in the first two months of the year.
25 of those vehicles were left unlocked, with the keys inside and most of the time running when they were taken.
Winter is the primary season for auto theft because people leave their cars running while letting them warm up. That gives thieves an easy opportunity to take your vehicle.
"Just this month so far there's been ten stolen motor vehicles, and five of those have been because someone quickly ran outside to warm up their vehicle, left their keys in it, doors unlocked. So half of those vehicle thefts this month are because they could've been prevented," said Jessica Schindeldecker, public information officer for Fargo Police.
Taking those few extra seconds to make sure your car is locked can save both you and police officers a lot of trouble.