NDSU Raises Money to Support Student With Brain Tumor
The school raised $5600 to help Tyler Robertson receive treatment for his Glioblastoma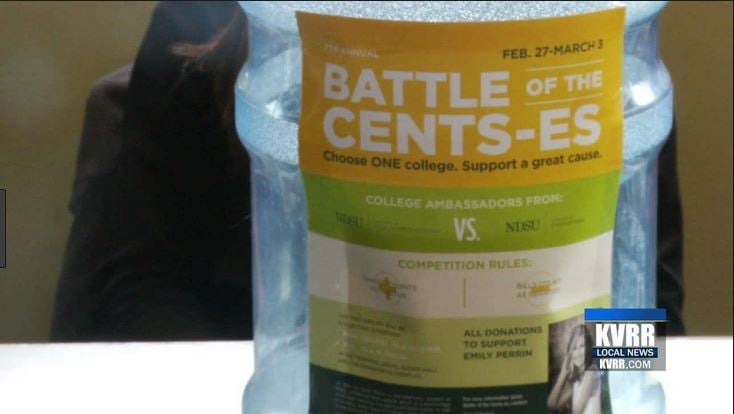 FARGO, N.D. — It's a record high for the eighth annual "Battle of the Cents–es" at NDSU.
The College of Health Professions and College of Engineering collected over $5600.
Last year's event raised nearly $4400.
All of the money collected will support Tyler Robertson.
The 2016 graduate of West Fargo High School attended NDSU to study mechanical engineering.
But following a routine eye exam, doctors discovered a tumor in his brain.
Specialists at Mayo Clinic removed the tumor and diagnosed him with treatable, but not curable, Glioblastoma.