Cause Determined in Otter Tail Businesses Fire
It's believed the fire started while a car was being worked on next door.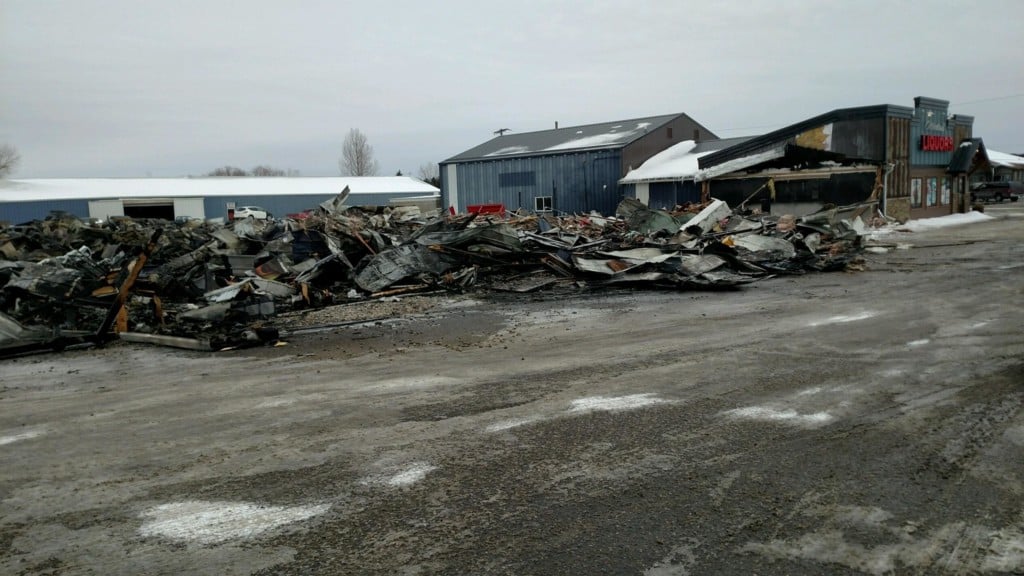 OTTERTAIL, MINN. (KFGO) – Fire Wednesday night destroyed a business and damaged another in Ottertail, Minnesota.
The blaze was reported around 8:30 at Periwinkle Marketplace on Highway 78. Fire departments from Ottertail, Battle Lake, Henning, and Perham battled the fire, bringing it under control several hours later.
Periwinkle is a clothing, furniture, and home decor store. Ottertail Liquors next door received minor damage.
There were no injuries.
The Periwinkles building was a total loss.
Fire Chief Stuart Fleischauer says the fire is believed to have started by a cutting torch that started a pickup on fire inside the building. The state fire marshal's office is investigating.