Senator Hoeven Honors Team USA Women's Hockey On U.S. Senate Floor
Heaps Praise On North Dakota's Own Lamoureux Twins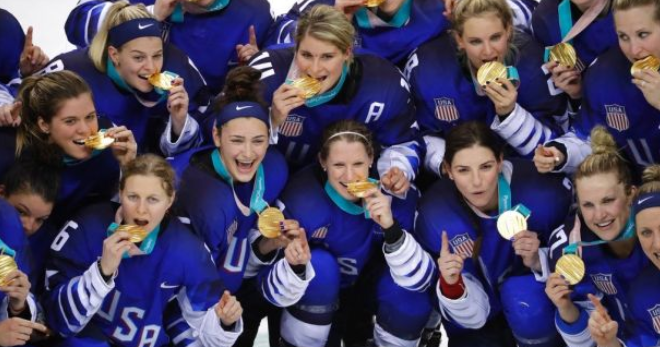 WASHINGTON, D.C. — Senator John Hoeven took to the floor of the U.S. Senate to honor Team USA Women's Hockey and their gold winning performance over Canada in Pyeongchange.
"North Dakota is proud to be represented among the talented members of this team by two athletes, the Lamoureux twins, Jocelyne and Monique," said Hoeven.
"These sisters are natives of Grand Forks, North Dakota and alumni of University of North Dakota where they played three seasons of NCAA Women's Hockey."
In the last game against Canada, Monique brought the game to a tie in the final period, with Jocelyne scoring the game-winning goal during the overtime shootout.
Hoeven thanked the entire team on their historic victory and thanked them for their dedication and tireless effort on behalf of our nation.