Fargo Man Is Killed After Crashing Into A Stopped NDDOT Snow Plow On Interstate 29
The Plow Was Helping The Highway Patrol During A Crash Investigation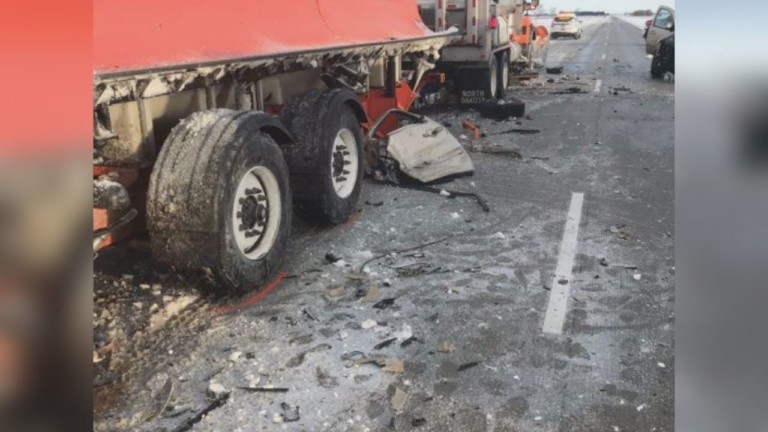 GRAND FORKS COUNTY, N.D. — A Fargo man is dead after driving his pickup into a parked snowplow on I-29 in Grand Forks County.
The crash happened around 7:30 Tuesday morning about a mile north of Reynolds.
The plow was stopped along the interstate with a North Dakota Highway Patrol trooper and all of their emergency lights were activated.
The trooper was investigating a separate crash and the plow was assisting with lighting.
For some unknown reason, the driver of the pickup drove into the plow.
He was taken to Altru in Grand Forks where he was pronounced dead.
Roads were icy at the time.