Details Released In Officer Involved Shooting
The two suspects are both from Milwaukee, Domonique Maurice Crayton and Melody Victoria Gray.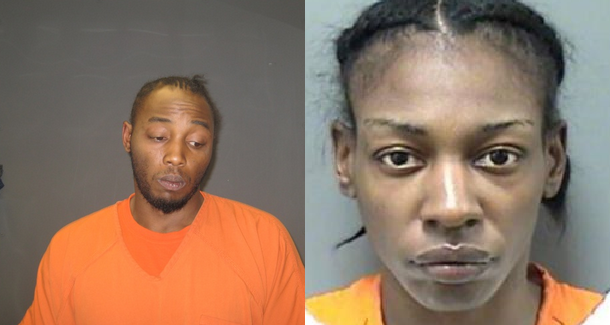 MOORHEAD, MN —  The Minnesota Bureau of Criminal Apprehension has released the name of the trooper who shot a woman during an officer involved shooting incident earlier this week just east of Moorhead.  Trooper Mark Peterson has been with the Minnesota State Patrol since 1999. He remains on standard administrative leave.
The two occupants of the vehicle have also been identified.
Domonique Maurice Crayton, 29, of Milwaukee.
Melody Victoria Gray, 30, of Milwaukee.
Crayton and Gray were driving westbound on I-94 shortly before 10:30 a.m. Monday when Gray lost control of the vehicle and spun out just east of County Highway 336. The vehicle came to a stop facing east against the median barrier. Trooper Peterson came upon the vehicle in his squad and stopped to assist. When he learned that the vehicle had been reported stolen in Germantown, Wisconsin, he positioned his squad to prevent the disabled vehicle from driving away. Trooper Peterson then asked Mr. Crayton to exit the vehicle.
According to the BCA's preliminary investigation, as Trooper Peterson attempted to handcuff Crayton, Ms. Gray exited the vehicle and pointed a handgun at the trooper. Trooper Peterson pulled Crayton behind the vehicle, put him to the ground, and then fired at Gray, striking her in the right arm. She fled across north the westbound lanes of I-94 into a field.
A snowplow clearing the westbound lanes stopped approximately 50 yards past the incident scene. Trooper Peterson handcuffed Crayton and left him on his stomach behind the car. The trooper ran to the snowplow and recovered a gun, which was under the plow.
Mr. Crayton got back onto his feet just as an off-duty 911 dispatcher came upon the scene. She ordered Crayton back to the ground and prevented him from getting up until the trooper could return.
Gray collapsed in the field. Additional responding officers from the State Patrol, the Clay County Sheriff's Office and the Moorhead and Dilworth police departments arrived at the scene and secured Gray. They removed her from the field and provided medical attention until the ambulance arrived.
Gray was taken by ambulance to Essentia Health Hospital in Fargo for treatment of a gunshot wound. She remains hospitalized. Charges against Gray related to the incident are pending with the Clay County Attorney's Office.
Crayton is charged in Clay County District Court with felony damage to property, receiving stolen property, and other charges. He is in the Clay County Jail.
Both Gray and Crayton have outstanding warrants out of Milwaukee for kidnapping and other felony charges.
Trooper Peterson was not injured. The shooting incident was captured on squad video. There is no body camera video of the incident.
This remains an active and ongoing investigation. When the investigation is complete, the BCA will present its findings to the Clay County Attorney's Office for review.