Heitkamp And Hoeven Have Concerns About President Trump's Tariffs
Concerned About The Loss Of American Jobs And Trade Wars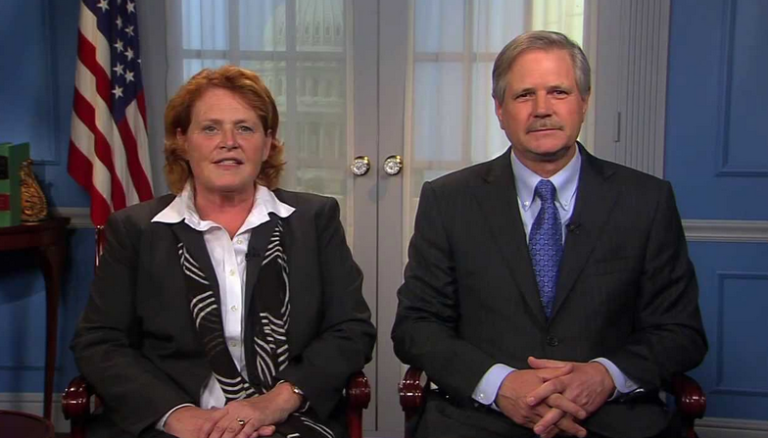 WASHINGTON, D.C. — North Dakota's Senators seem to be in agreement on President Trump's new tarrifs.
They both say they could harm the state's economy.
The president was joined at the White House by American steel and aluminum workers as he signed tariffs that international allies and congressional Republicans have warned against.
The tariffs will go into effect in 15 days and will add 25 percent to the cost of U.S. steel imports and 10 percent to aluminum.
Trump said the tariffs won't immediately include Canada or Mexico and indicated other flexibility.
"America will be open to modifying or removing the tariffs for individual nations as long as we can agree to ensure that their products no longer threaten our security," said the president.
In a statement, Republican Senator John Hoeven said, "we are concerned that broad tariffs on steel and aluminum could cost American jobs."
Democratic Senator Heidi Heitkamp says a "trade war is bad for jobs, bad for business, and bad for North Dakota".
Republican Congressman Kevin Cramer has joined 106 colleagues in sending a letter to President Trump urging him to reconsider the broad tariffs on steel and aluminum, and instead partner with Congress on a more targeted approach.