Six Students Remain In Hospitals After School Van And Semi Crash
Crash Happened Monday Afternoon Near Danvers, Minnesota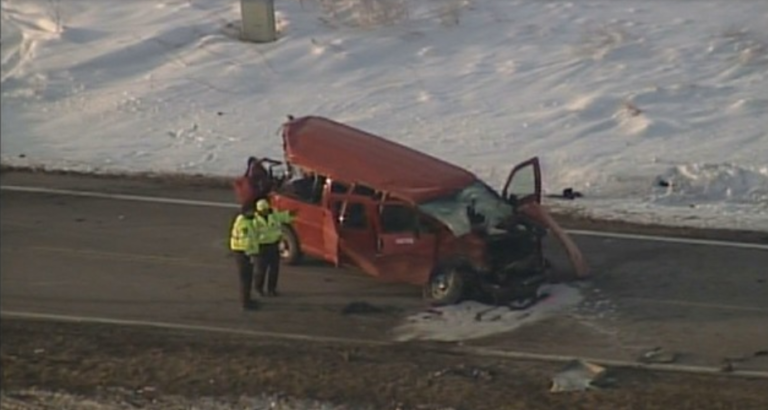 SWIFT COUNTY, Minn. — Six Hancock Public School students remain in hospitals following a crash involving their school van and a semi.
The crash happened after school on Monday near Danvers, Minnesota.
The Swift County Sheriff's Office says a 14-year-old and two 16-year-olds are in critical condition.
The 68-year-old woman who was driving the van was treated for injuries and released.
The truck driver was not seriously injured.
Sheriff's officials say the semi was heading east on County Road 20 when the van struck the front driver's side wheel directly behind the cab.