Governor Mark Dayton Delivers His Final "State of the State"
Calls On Lawmakers To Side With Schoolchildren In Gun Legislation Battle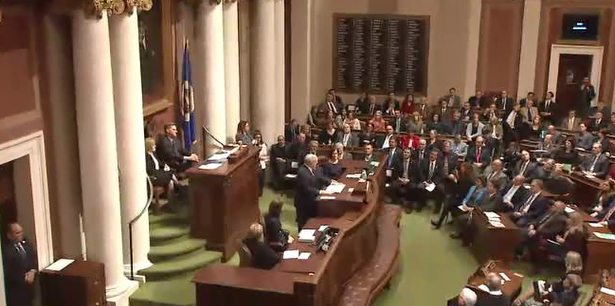 ST. PAUL, Minn. — Touting Minnesota's ranking as "Best Run State", Governor Mark Dayton delivered his final "State of the State".
He began his address by introducing his 5-year-old grandson, Hugo, and with a joke about walking out by himself after the speech.
Last year, he collapsed in the middle of the address as he battled prostate cancer.
Dayton talked about his priorities for his final year including money for infrastructure improvements and tax fairness.
He proposed a health program called MinnesotaCare Buy-In to offer coverage at lower costs.
And he called on lawmakers to take action on gun legislation.
Dayton said, "They can side with the NRA, who strongly opposes commonsense solutions to reduce gun violence in our schools and communities, or they can side with the schoolchildren of Minnesota who are begging us for it."
"And I salute all of the Minnesota students who took a stand today and marched to tell us adults that they need safe schools."
Dayton is leaving office early next year after two terms.