Woman Rescued From Collapsed Building Files Lawsuit
Accuses Hultgren Construction And Legacy Developments of Ignoring Warning Signs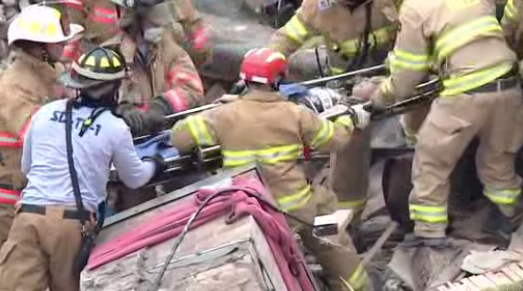 SIOUX FALLS, S.D. — A woman who survived the collapse of a building in Sioux Falls is suing its developer and construction company.
In December 2016, Emily Fodness was sleeping in an apartment when Hultgren Construction removed a load-bearing wall and the building collapsed.
Fodness and her parents allege that Hultgren ignored warning signs that the structure was failing.
They also say the developer, Legacy Developments, lacked the experience to oversee the work that was taking place.
The family of a construction worker killed in the collapse is also suing.