YMCA Holds Registration And Information Event For Summer Programs
cater to a wide range of children from 6 weeks through 8th grade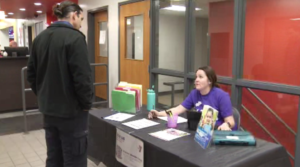 FARGO, N.D. — School will be out before you know it and your kids will need something to do.
That is where the YMCA of Cass and Clay Counties Summer Child Care programs come in handy.
A registration and information event was held at all of the Y's child care locations.
The programs cater to a wide range of children from 6 weeks through 8th grade.
Babies develop security and trust, preschoolers learn reading skills and school-age kids develop new friendships.
Courtney Whaley, Early Learning Director, Fercho YMCA said, "Every week they're getting into math and science and kind of keeping active and keeping that education going throughout the summer.
Instead of plugging in and sitting down, we're asking them to unplug and get active with us."
If you missed the information night you can always call the YMCA to enroll your child in the summer programs.