Jeep Hits Power Pole, Knocks Out Power in North Fargo
The crash happened near the intersection of 23rd Avenue and Broadway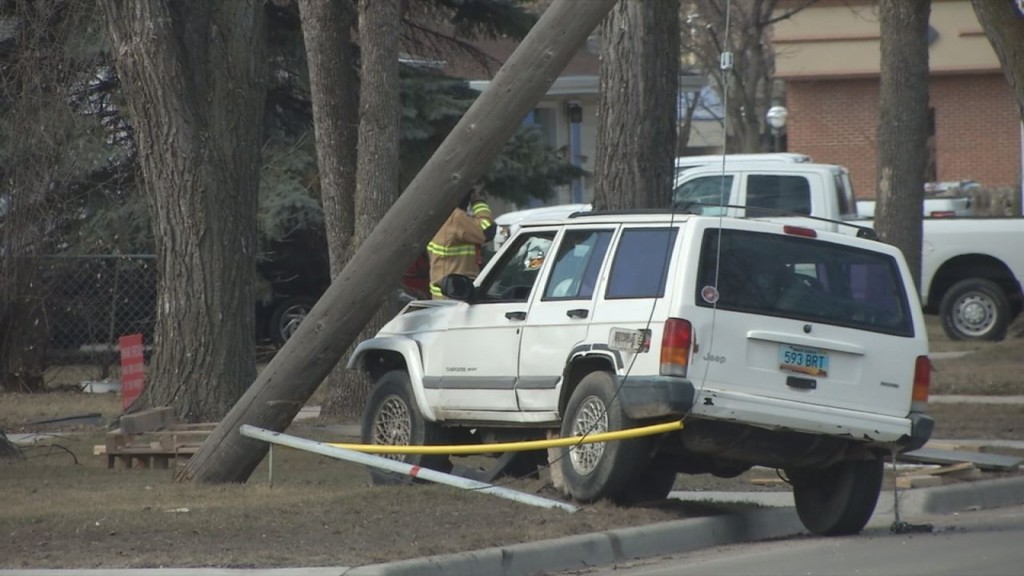 FARGO, N.D. — Parts of north Fargo lost power this afternoon after a driver lost control of his jeep and hit a power pole.
Around 3 pm, the driver experienced a malfunction with the steering wheel of his Jeep Cherokee Sport while driving north on Broadway.
He told authorities he had no control of the vehicle and hit a power pole which then snapped.
It happened near the intersection of 23rd Avenue and Broadway.
Crews had to temporarily shut down the roads between 22nd Avenue and 25th Avenue to prevent any injuries.
Battalion Chief Jason Ness of the Fargo Fire Department, says, "I believe that there was a temporary loss of power in the area. I am not aware of any full power outages. I do believe power is back up; we haven't heard any other complaints about that. I do know that they are going to have to do some work on the lines so there may be a temporary outage while they make the repairs."
Authorities plan to reopen the roads in the area after the pole is stabilized and the car is taken away.