Minnesota Woman Accused Of Killing Her Husband And A Stranger Is Arraigned In Texas
Lois Riess Was Caught Thursday Night in South Padre Island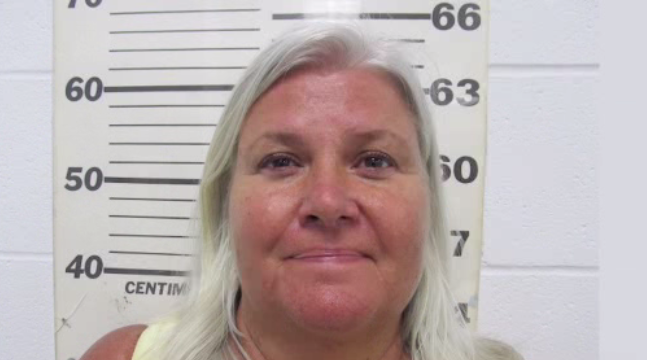 SOUTH PADRE ISLAND, Texas — Lois Riess, the Minnesota fugitive grandmother accused of killing two people, was arraigned by South Padre Island Municipal Court this weekend.
Riess is being held without bond in Cameron County jail.
She is accused of shooting and killing her husband in Blooming Prairie, Minnesota before cashing $10,000 in forged checks and heading to Florida.
Authorities there have charged Riess with second-degree murder, ID theft and grand theft auto in the death of 59-year-old Pamela Hutchinson.
They believe Riess killed the woman to steal her identity and car.
She was caught Thursday in South Padre Island, Texas.
Police say she will be transferred to Florida for further investigation upon completion of her extradition hearing and she'll face more charges back home.
Last week, authorities released surveillance video of Riess from March 23 when she stopped at a gas station in Iowa.
She bought a sandwich and asked for directions out of state.
Officials say Riess had spent the day, after allegedly killing her husband, at the Diamond Jo Casino in Northwood, Iowa.