Semi Flipped Onto Its Side While Taking The Interstate Loop Ramp In Fargo
North Dakota Highway Patrol says the driver refused medical treatment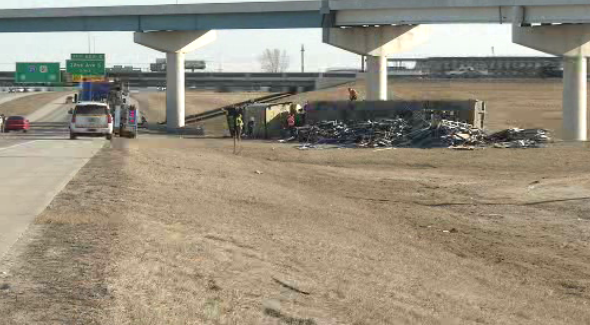 FARGO, N.D. — A semi flipped onto its side while taking the I-94 west to I-29 south loop ramp in Fargo.
The driver says his truck's load shifted.
Authorities say a shifted load is a violation.
The 55-year-old driver had minor injuries but North Dakota Highway Patrol says he refused medical treatment.
He was the only one in the truck.
The only thing on board was pallet rackings which were still being cleaned up hours after the 6 p.m. crash.
Multiple people were on scene to help clean up, including the driver.
They are still investigating if speed played a role in the crash.