Jamestown Man Arrested After Driving Into Napa Auto Parts Store
23-year-old David McManus lost control of his vehicle, crossed through a ditch and struck the building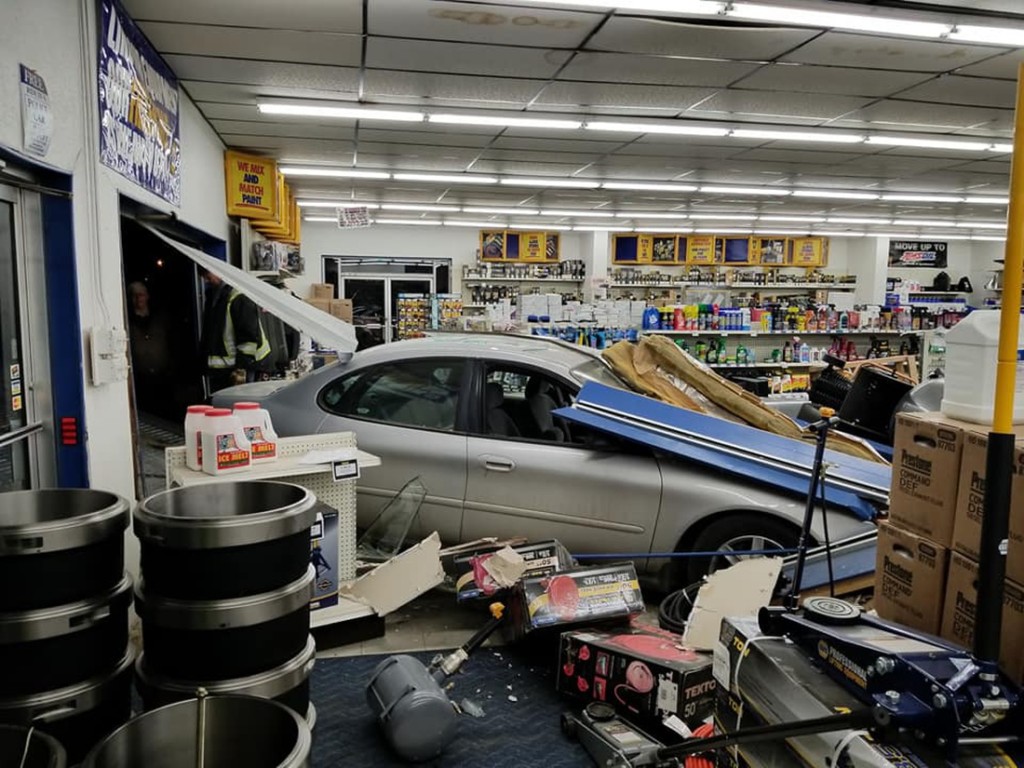 JAMESTOWN, N.D. — A Jamestown man is facing several charges after driving his car through a Napa Auto Parts Store.
Authorities say 23-year-old David McManus lost control of his vehicle, crossed through a ditch and struck the building.
The crash happened this morning.
McManus was arrested and taken to the Stutsman County Correctional Center.
No injuries were reported.
McManus was charged with driving under suspension, driving under the influence of drugs, and possession of drug paraphernalia.
PHOTO COURTESY: Travis Elhard