Carson Wentz To Match Donations To Mission of Hope Haiti Sports Complex
Wentz Will Match Up To $500,000 Over Next Two Weeks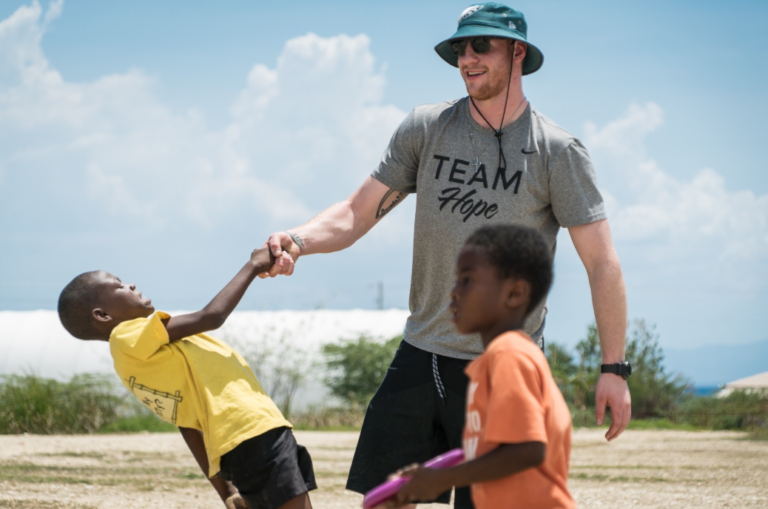 Former Bison and current Philadelphia Eagles quarterback Carson Wentz is working to transform life for thousands of children in Haiti.
Wentz has kicked off a two-week fundraising campaign to benefit the Mission of Hope Haiti Sports Complex.
He says he will personally match every dollar, up to $500,000, that is raised over the next two weeks.
The 60-acre sports complex will host sports leagues for 15,000 kids annually.
The partnership with Mission of Hope and his AO1 Foundation was forged last year during a trip Wentz made to Haiti with his church.
To learn how to make a donation, click here.