UND Students Select New "Fighting Hawks" Mascot
Students were asked to select one of three designs composed by Rickabaugh Graphics of Ohio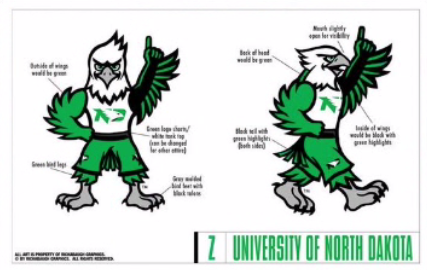 GRAND FORKS, N.D. — UND has revealed its new mascot.
The "Fighting Hawks" mascot was chosen by students through a special election this week.
Students were asked to select one of three designs composed by Rickabaugh Graphics of Ohio.
Funding for the design came from private donations.
The mascot will make its debut in the fall.
It's expected to be named during the next academic year.