One Garage is a Total Loss, Another Damaged After Fire
The two garages and the house nearby were boarded up and vacant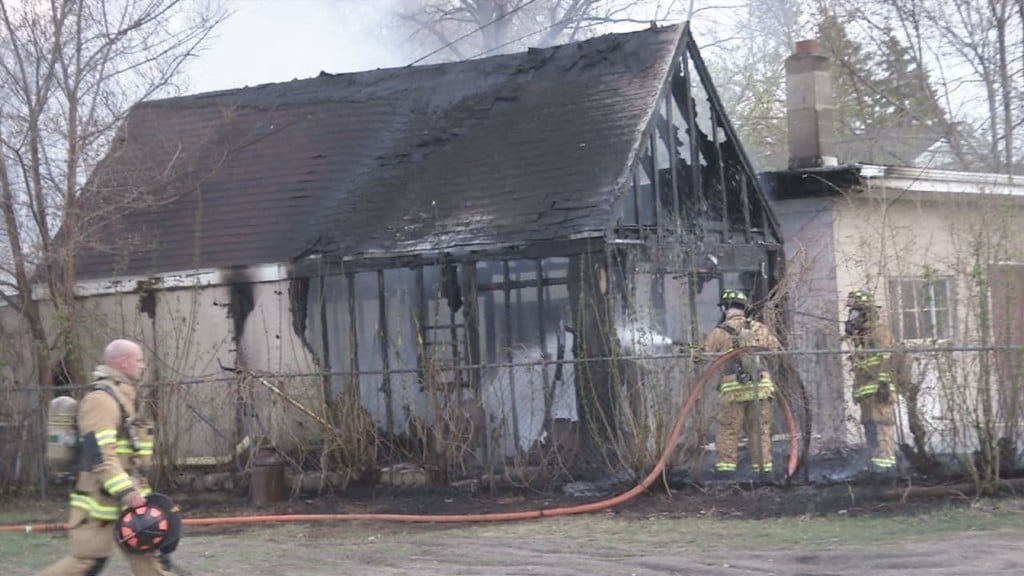 FARGO, N.D. — One garage is a total loss and the other is damaged after a fire near the NDSU campus.
Around 4:45 this afternoon, firefighters were called to a report of flames coming from a garage.
It only took about 20 minutes for firefighters to put out the fire but not much is left standing.
The Fargo Fire Battalion Chief says powerlines were involved but thankfully, they were not affected and were not hot.
"The fire department arrived and found a fully engulfed garage. They pulled some lines and protected the exposure of the garage next to it. We extinguished the large fire and then went after the exposure and put out a small fire in the second building," said Battalion Chief, Chris Rasmussen, with the Fargo Fire Department.
The two garages and the house nearby were boarded up and vacant.
No one was injured.
The cause of the fire is still under investigation.