"Clow Fire" That Spread From Kittson County Into Manitoba Is Nearly Contained
One cabin was destroyed and other structures were threatened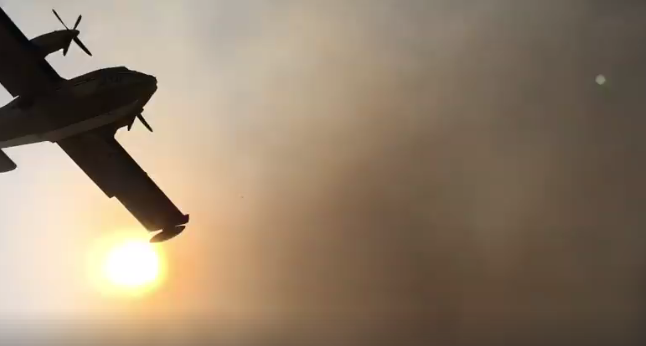 KITTSON COUNTY, Minn. — Dry conditions and winds gusting to nearly 40 miles per hour fanned a wildfire that burned about 1500 acres of grassland in Kittson County.
The "Clow Fire" about 10 miles northwest of Lancaster was 70% contained as of Wednesday morning.
DNR fire crews were on scene overnight watching for more flare-ups.
The half-mile wide wildfire was reported around 12:30 p.m. Tuesday and spread into Manitoba by late afternoon.
One cabin was destroyed and other structures were threatened.
A number of helicopters and other aircraft were called in to fight the fire including "quick strike assistance" aircraft from Ontario.