Husband Charged In Wife's Death After Suicide Attempt
Louis Averson was charged Monday in Cass County with murder.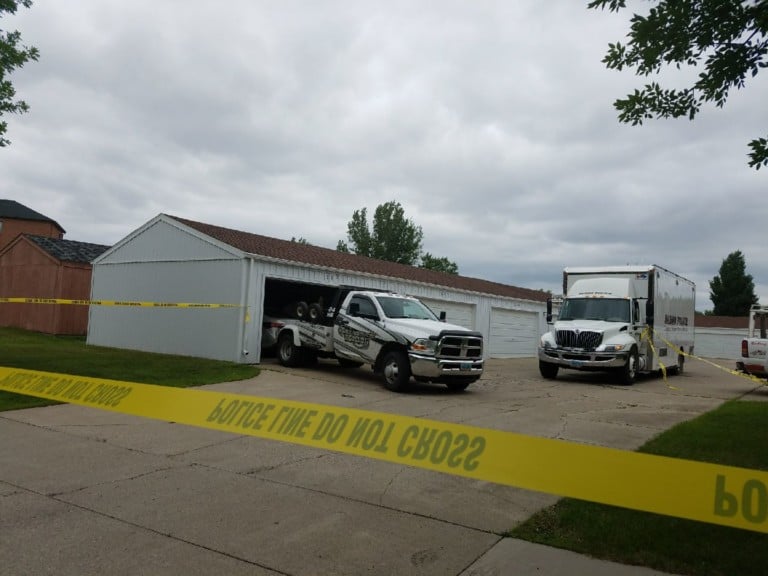 FARGO, N.D. – Police say a shooting the weekend in Fargo over was part of an elderly couple's suicide attempt.
It happened inside a garage on the three hundred block of Prairiewood Drive South around 5:30 Saturday morning.
Investigators say Louis and Ila Averson, both 85–years–old, were in failing health and tried to commit suicide by running their car with the garage door closed.
When that failed, Louis got a handgun and shot his wife in the chest and turned the gun on himself.
Louis Averson was charged Monday in Cass County with murder.
A warrant was also issued for his arrest.
As of Monday morning, Averson was not listed on the Cass County Jail roster.
Louis Averson told police that he shot 85 year-old Ila Averson in the heart after the couple agreed to commit suicide by carbon monoxide poisoning.
The complaint says Louis Averson shot his wife with a 38-caliber revolver.
He told police that they got into the car at around 10 p.m. Friday and started the engine.
He said they sat in the car for 5 hours and then both decided that he would shoot his wife.
Police say they have no evidence that contradicts his statements.
Police later discovered a last will and testament that the couple had a Fargo law firm prepare the day before.
Averson shot himself in the chest and remains in a Fargo hospital.
Someone passing by their garage heard him yelling for help and called police.
Both were in failing health.
Police say his injuries are non–life threatening and the investigation is still ongoing.