President Donald Trump Meets North Korean Leader Kim Jong Un
Historic Summit Between The Two Leaders Begins In Singapore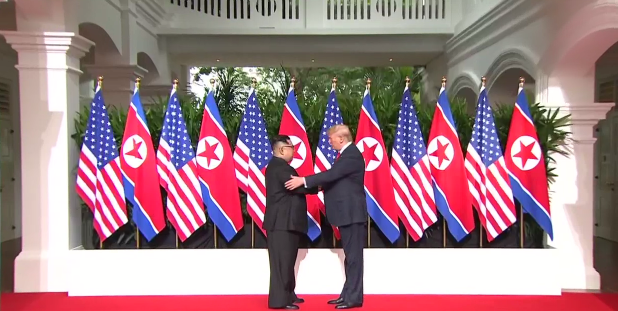 SINGAPORE — History is being made this hour in Singapore.
President Donald Trump and North Korean leader Kim Jong Un have opened an unparalleled summit.
The two leaders are reaching for an ambitious deal to resolve global concerns about the isolated nation's nuclear weapons program.
It's the first meeting in history between a sitting American president and a North Korean leader.
They will hold one-on-one meetings and have a working lunch before they address the media.
Secretary of State Mike Pompeo indicating that today is just the beginning.
"These discussions that'll take place between Chairman Kim and President Trump will set the framework for the hard work that will follow, and, we'll see how far we get, but, I am very optimistic that we will have a successful outcome," said Pompeo.
Before the historic meeting started, President Trump tweeted that his top economic adviser, Larry Kudlow, had suffered a heart attack.
He is being treated at Walter Reed Medical Center.