Raccoon Climbing UBS Tower In St. Paul Stops Traffic And Goes Viral
A crowd gathered to watch it while others commented on Twitter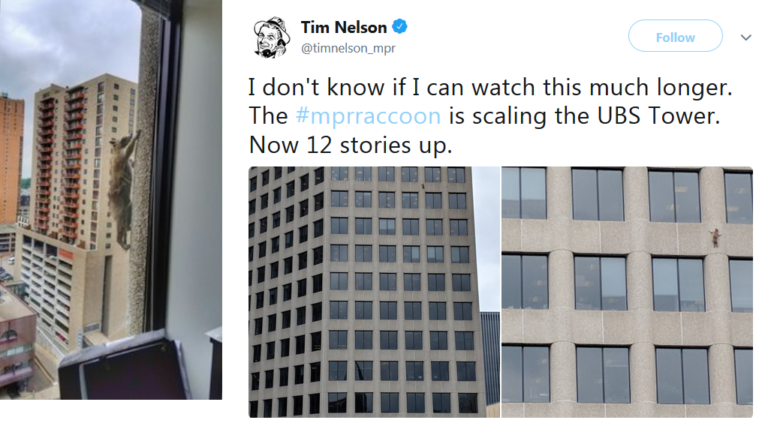 ST. PAUL, Minn. — It's the social media event that stopped people from working in the Twin Cities.
A stranded raccoon was generating a lot of social media interest as it scaled an office building in downtown St. Paul.
Minnesota Public Radio branded the errant raccoon with the hashtag #mprraccoon .
A crowd gathered to watch it while others commented on Twitter and one person even started a twitter account @MPRRaccoon.
One of the comments on the page said: "Hey wow…from up here I have a much better view of the poor personnel decisions made by the #mndwild."
The raccoon was 12 stories up the UBS Tower by the noon hour.
A short time later St. Paul Public works announced that the raccoon was no longer stranded.