Woman And Two Boys Hurt When ATV Crashes Into House
The crash happened Saturday afternoon in Leaf Valley Township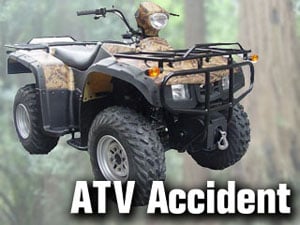 DOUGLAS COUNTY, Minn. — An Alexandria woman and two young boys were hurt when their ATV crashed into a house and they all were thrown.
The crash happened Saturday afternoon around 4 in Leaf Valley Township.
Douglas County Sheriff's Office says 64-year-old Diane Westphal was the operator.
An 11-year-old relative from Lino Lakes started the ATV and his 3-year-old brother grabbed the throttle sending the machine crashing into the house.
The boys had minor scrapes while Westphal was taken to the hospital complaining of back pain.
All three were not wearing helmets.