Governor Dayton Issues Emergency Order For Counties Dealing With Severe Weather
Leaders Will Tour Storm Damage On Friday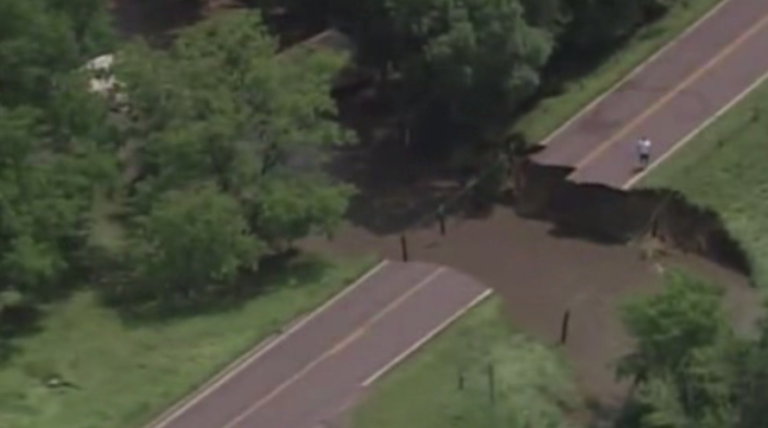 ST. PAUL, Minn. — On Friday, Governor Mark Dayton. U.S. Senator Tina Smith, and U.S. Congressman Collin Peterson will visit communities in southwestern Minnesota to assess damage caused by recent severe weather.
Visits will include the City of Slayton, the City of Walnut Grove, the City of Balaton, and surrounding communities.
Governor Dayton has signed Emergency Executive Order 18-11, proclaiming a State of Peacetime Emergency in numerous communities that have been impacted by significant torrential rains, flash flooding, high winds, and tornadoes.
These severe summer storms, which began on June 9, 2018, have caused significant flooding and damage to public infrastructure and property in 36 Minnesota counties and one Tribal Nation.
Included in the Governor's Executive Order are: Aitkin, Becker, Beltrami, Blue Earth, Brown, Carlton, Cass, Clearwater, Cottonwood, Faribault, Fillmore, Freeborn, Jackson, Kittson, Lake, Lyon, Mahnomen, Martin, Mille Lacs, Mower, Murray, Nicollet, Nobles, Pine, Pipestone, Polk, Red Lake, Redwood, Renville, Rock, Sibley, Stearns, Stevens, St. Louis, Waseca, and Watonwan counties, and the Red Lake Nation.
In addition to declaring a State of Peacetime Emergency in these counties and Tribal Nation, the Governor's order directs the Minnesota Department of Public Safety, Division of Homeland Security and Emergency Management, along with all other state agencies, to continue providing assistance and support to affected communities.