Governor Promises Assistance After Tornado Killed Baby And Destroyed Dozens of Structures
The tornado hit Watford City Tuesday with wind speeds reaching 127 miles per hour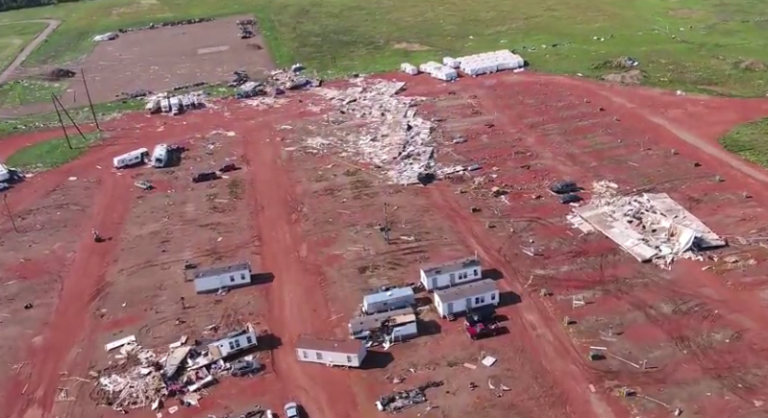 WATFORD CITY, N.D. — A tornado that hit an RV park in Watford City early Tuesday morning took the life of a newborn baby and injured two dozen other people.
The week-old baby boy died after the storm flipped his family's trailer.
The boy was the son of Marisa Reber and Will Maguire.
A GoFundMe campaign has already raised over $18,000 for the couple.
Authorities say warning sirens were sounded before the tornado touched down but people living in the RV park say they didn't hear them.
The tornado hit Watford City with wind speeds reaching 127 miles per hour.
More than 120 structures were demolished.
Gov. Doug Burgum and Lt. Gov. Brent Sanford toured the damage and met with people displaced by the storm.
Sanford is a native of Watford City and the town's former mayor.
Burgum said their hearts go out to the parents of the baby boy who died and to all of those injured and displaced by the tornado.
Burgum and Sanford say the state is ready to deploy assistance wherever it's needed.
Burgum also said they will be working on upgrading the weather radar system since there seems to be a radar shadow along the border between Montana and North Dakota.
A relief fund for tornado victims has been set up at Cornerstone Bank in Watford City.