Two Men Hurt After Crashing ATV Near Grubb Lake
victims identified as 38-year-old Adam Boyer and 43-year-old Michael Baas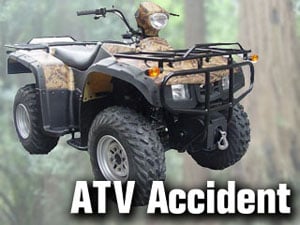 DOUGLAS COUNTY, Minn. — Two people were hurt in an ATV crash near Grubb Lake, southwest of Alexandria.
Douglas County Sheriff's Office got a 911 call late Saturday night about the crash on Grubb Lake Road.
They identified the victims as 38-year-old Adam Boyer and 43-year-old Michael Baas.
One victim had walked to a home to get help. He was taken to a hospital and treated and released.
The second victim was flown to a hospital in St. Cloud.
The extent of his injuries is unknown at this time.