Liquor Store In San Jose Sells Winning $522 Mega Millions Ticket
The winner has yet to come forward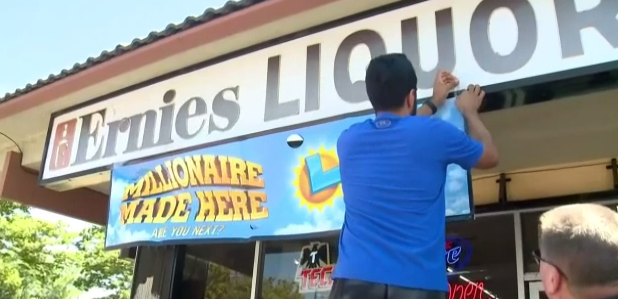 SAN JOSE, California — The owner of a California liquor store where the winning $522 million Mega Millions ticket was sold says people have been pouring into his store to celebrate.
Kewal Sachdev, the owner of Ernie's Liquors in San Jose, California, tells KTVU it was "all excitement" at the store as soon as the winning numbers were announced Tuesday night.
Sachdev says they usually close the store at 11 p.m., but they kept the store open later than usual because people kept arriving.
His wife, Kiran Sachdev, says they couldn't sleep at all because even after they closed the store and went home, family members kept calling.
Mega Millions is a multistate lottery game and one of two big jackpot games in the United States. Its website says the San Jose ticket is the sole winning ticket.  The winner has yet to come forward.