Sixth Annual "Go Far Woman" Run Brings Out Hundreds of Runners
Proceeds from the run go towards the NICU at Essentia Health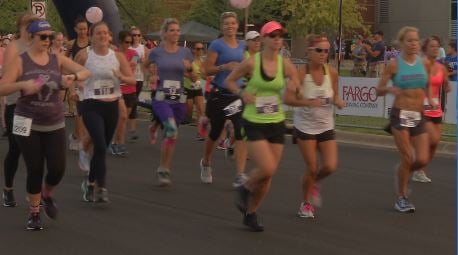 FARGO, N.D. — Hundreds of women lined up outside Scheels Arena to take part in the sixth annual "Go Far Woman" run.
More than eight hundred women ran in the Half–Marathon, 10K, and 5K races.
The event is held in honor of the late Dr. Renee Schwandt, an OB–GYN at Essentia Health who passed away 15 years ago.
Her sister, Sue Bertsch, says she would be proud of the support the community has shown over the last six runs.
"I think that my sister Renee is probably looking down and thinking what a cool thing this is. I think she's here in spirit, and I think it's just a wonderful thing that we can do this and help the Essentia NICU," said Bertsch.
Proceeds from the run will support the NICU at Essentia Health, which helps care for critically ill infants.