Moorhead Dairy Queen Raises Money for Veterans' Honor Flight
They donated half of their total sales for the day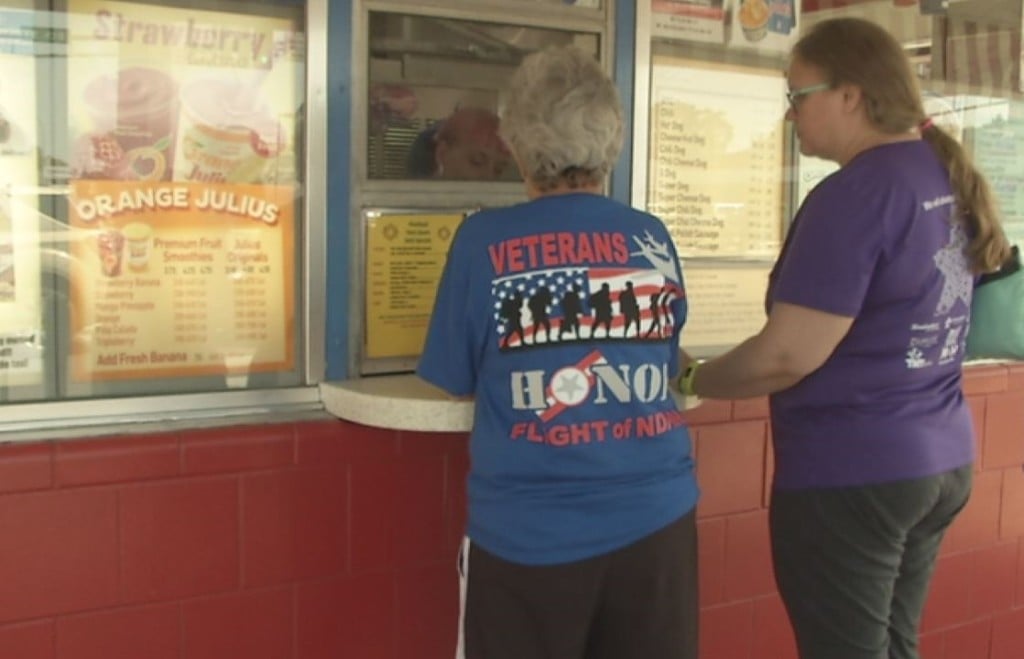 MOORHEAD, Minn.–  The Moorhead Dairy Queen donated half of their total sales for the day to the Veterans' Honor Flight.
The flight takes veterans to Washington, D.C. to see the memorials in their honor.
This is the third year Dairy Queen has been donating to the cause.
It's also in memory of the founder of the Moorhead location, Bob Litherland, who was a World War II and Korean War veteran.
"We personally haven't been a trip, but just hearing all the stories and everything, it's really interesting, and the ladies and gentlemen really like going there and spending the time and seeing the memorials," Troy Deloen, owner of the Moorhead Dairy Queen, said.
The next Honor Flight will take off on September 30.