Otter Tail County Man Found Not Guilty Of Assaulting Baby
Adam Sundby Was Accused of shaking a 13-month-old baby, causing a brain hemorrhage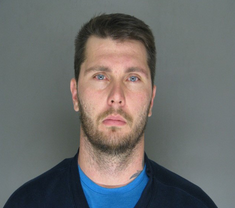 FERGUS FALLS, Minn. – Otter Tail County Attorney Michelle Eldien says she's devastated by the "not guilty" verdicts handed down by a jury in the trial of Adam Sundby.
The 31-year-old Sundby was charged with first-degree assault and malicious punishment of a child.
He was accused of shaking a 13-month-old baby, causing a brain hemorrhage.
At one time, the baby was near death. The baby is nearly blind in one eye and has issues with walking.
Eldien said, "Of course, our concern is for the future safety of the child."