Person finds Autistic Moorhead Boy's Stolen Bike After Seeing KVRR Article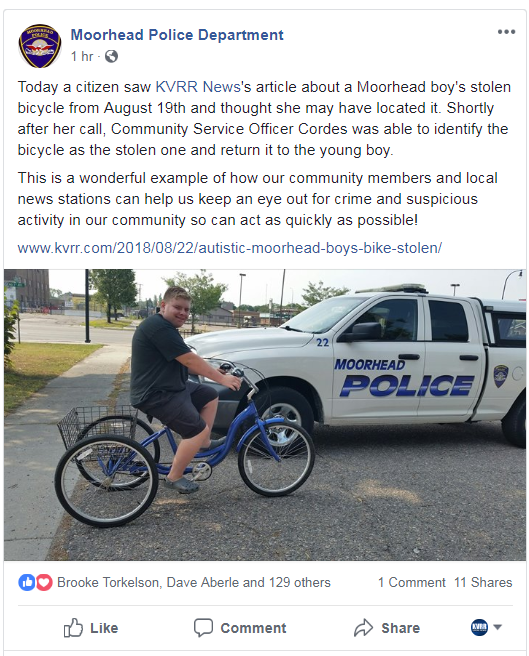 MOORHEAD, Minn. – An autistic boy gets his stolen bike back thanks to the power of the internet.
On Facebook, Moorhead Police posted a person saw KVRR's article about 16-year-old Brandon Hilde's bike being stolen on Sunday and found it. An officer then returned it to him.
Brandon's aunt Sarah Peterson says he depends on his three-wheeled bike.
"This is a wonderful example of how our community members and local news stations can help us keep an eye out for crime and suspicious activity in our community so can act as quickly as possible!" Moorhead Police said.