Memorials And Services Are Set For Arizona Sen. John McCain
Former Presidents Obama and Bush To Speak At Service, President Trump Not Invited To Attend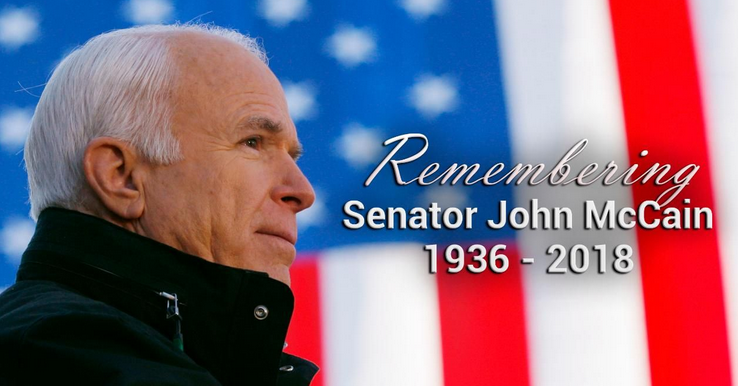 Whenever America was in a fight during his long lifetime, John McCain was in the thick of it.
The Republican U.S. Senator from Arizona, and two-time candidate for president, died Saturday after fighting a brain tumor. He was 81.
McCain will lie in state at the Arizona capitol on Wednesday with a memorial service on Thursday in Phoenix.
His body will then travel to lie in state at the U.S. Capitol on Friday.
A memorial service will be held Saturday at the Washington National Cathedral.
Former presidents Barack Obama and George W. Bush are expected to give eulogies.
McCain said before he died that he didn't want President Trump to attend.
He'll be buried next Sunday at the U.S. Naval Academy.
Notes of sympathy are pouring in from around the globe and right here at home for his family.
Republican colleague Senator John Hoeven of North Dakota tweeted: "Mikey and I send our heartfelt condolences to the McCain family, and they remain in our prayers. We join with his loved ones and the nation in mourning his passing and honoring his memory."
Democratic Senator Amy Klobuchar of Minnesota wrote: "Something else I learned from John McCain? Resiliency. Plane shot down, POW, loses presidential race. Instead of giving up he returns to Senate to do good work & pass on a whole lot of lessons to the rest of us. His words? "Who am I to complain? I'm the luckiest man on earth."