Strong Sunday Night Storms Cause Damage In Northern Minnesota
Fosston's City Owned Cable TV System Took A Hit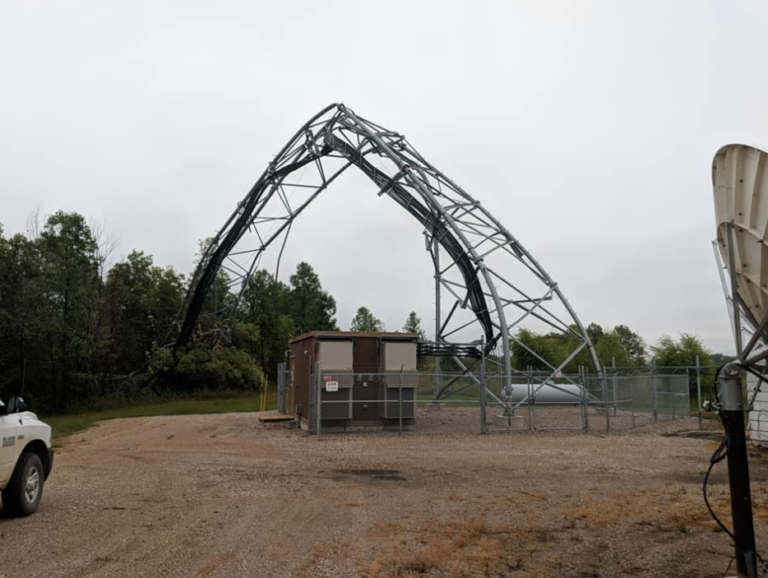 FOSSTON, Minn. — Powerful storms Sunday night took out television service in Fosston.
Mayor Jim Offerdahl says an apparent tornado touched down and took out the city's owned and operated cable TV system.
The Verizon cell tower that was a self-supporting tower twisted and buckled.
Antennas that receive local channels were also destroyed as well as two large satellite dishes that receive numerous other channels.
Crews in Fosston hope to have most of the local channels restored in 24 to 48 hours.
Others will not be restored until new dishes arrive and can be assembled.
That could take up to ten days.
The people at Lucken Trucks in Winger have a good sense of humor after the storms swept through.
They posted pictures of damage to their shop and surrounding area to Facebook with the caption "Wreck of the Week".
Storms also caused considerable damage for people along Little Pine Lake along County Road 7, north of Bagley, Minnesota.
The storm caused damage to cabins and overturned boats and campers.
One woman says she lost power in nearby Gonvick Sunday night and it was still out 14 hours later.
She says she had downed power lines in her yard along with one tree.