F-M Science Alliance Gives Kids Hands-On Activities at Red River Market
There was t-rex foot puzzle, a fossil dig, and chemistry lab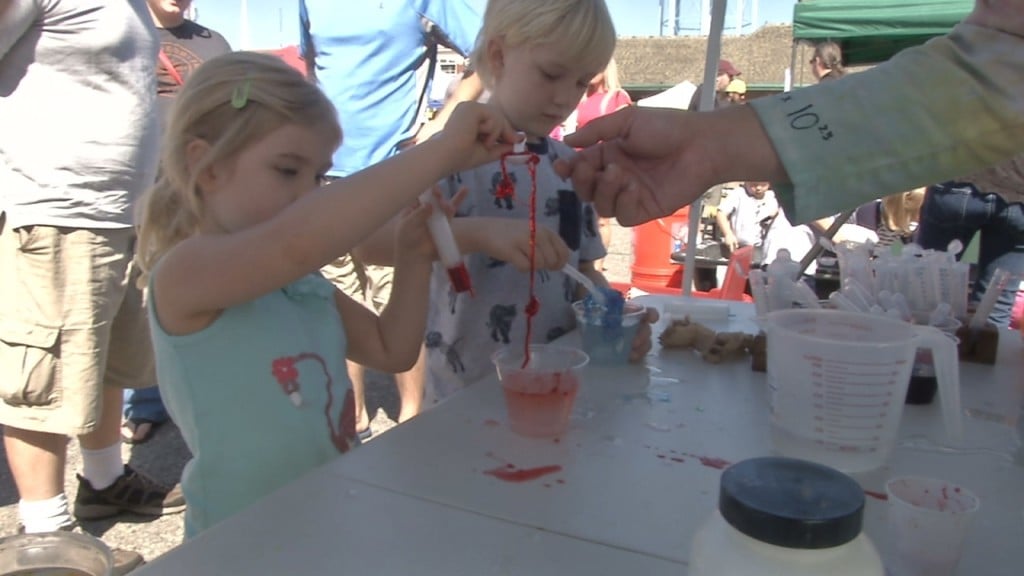 FARGO, N.D. — The farmer's market isn't just about food; there's also opportunities for kids to expand their knowledge.
The F–M Science Alliance had a booth where kids could play while also doing some hands–on learning.
There was a T–rex foot puzzle, a fossil dig, and a chemistry lab where they could make a colorful slimy substance.
Those with the Science Alliance were able to answer questions, and they say they hope to see more diversity in the field.
"A lot of kids get discouraged because they don't think science is really for them. Science doesn't have to be that sitting in a lab and doing research. For a lot of times it's going outside and getting to explore the world around you. That's science. Everyone can do science," Annaka Clement, a member of the F-M Science Alliance, said.
The Science Alliance is advocating for a science museum to be built in Fargo, because they say the closest one is over 250 miles away.