Wild Terra Hosts First Annual Apple Harvest Festival
People could take part in fun and games while enjoying some hot cider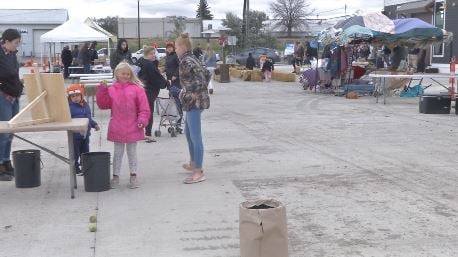 FARGO, N.D. — Wild Terra celebrated all things apple at their first annual Apple Harvest Festival.
The cider and brewery offered a wide variety of games and activities, like apple tossing and a pie baking contest.
If the Saturday breeze was too much to handle, people could go inside and indulge in some freshly pressed hot cider.
The owner of Wild Terra started the event to honor the apple's importance to North Dakotans.
"We get the privilege of going outside picking the apples here in North Dakota and then we got to press them and then we get to share the cider with the community as well. We just wanted to celebrate the apples with the community and show our passion for the fall season," said Breezee Hennings, the owner of Wild Terra.
Nichole's Fine Pastry, Sandy's Donuts, and Blake's Hard Cider were some of the different companies that had a presence at the Apple Harvest Festival.