Governor Burgum Thanks First Native Veterans Honor Flight Members
The flight departed Monday from Bismarck Airport and will return Tuesday night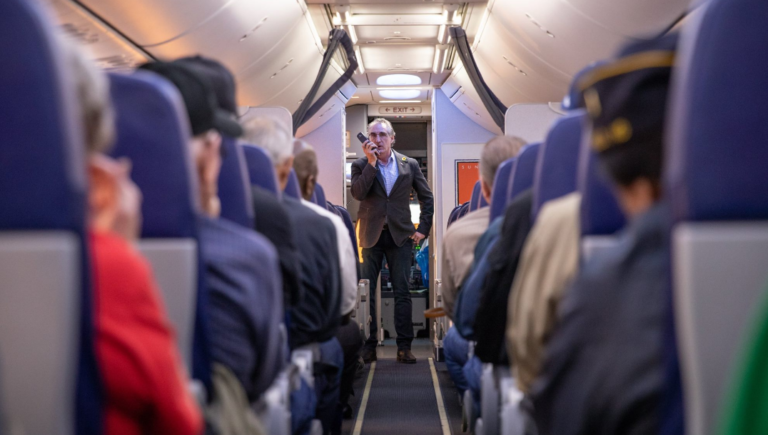 BISMARCK, N.D. — Gov. Doug Burgum helped send off 100 military veterans on the first North Dakota Native Veterans Honor Flight to Washington, D.C.
The flight to see the memorials in their honor includes representation from all five tribal nations in North Dakota.
The flight departed from Bismarck Airport and will return Tuesday night.
About 155 people are making the trip, including native and non-native veterans, volunteers, medical staff and family members.