Billy Ray Cyrus And Mark Ruffalo Encourage Tribal Voting In Belcourt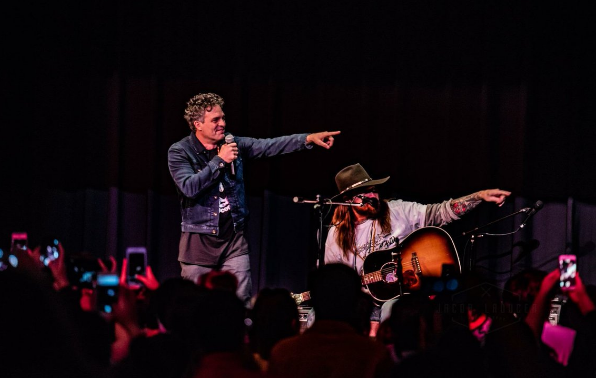 BELCOURT, N.D. — A packed house showed up Sunday for another tribal "Stand-N-Vote" event featuring Billy Ray Cyrus and Mark Ruffalo.
The stars performed in front of 1,400 people and encouraged the tribal community in Belcourt to vote in the midterm elections.
Cyrus tweeted, "This was one of the most special and sacred nights I've ever been part of. I could feel the optimism from the kids."
It was the second event for Ruffalo who was joined by singer Dave Matthews on Saturday night at Fort Yates.
The concerts were organized after the Supreme Court decision to uphold North Dakota's new voter ID law which requires an address, which tribal leaders argue are not always assigned on reservations.