Donald Trump, Jr. Visits North Dakota To Encourage People To Vote For Cramer And Armstrong
Polling shows both men with wide leads over their competitors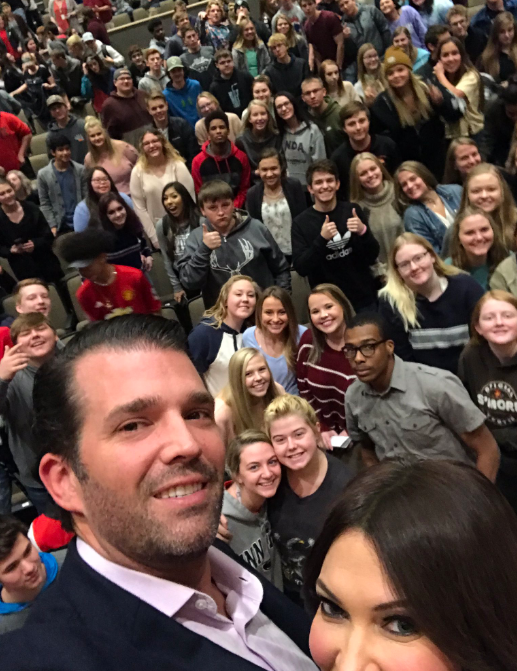 WILLISTON, N.D. — President Donald Trump's eldest son is in North Dakota tonight at a campaign event for Republican Kevin Cramer's U.S. Senate bid.
Donald Trump, Jr. and his girlfriend, former FOX News host Kimberly Guilfoyle, posted this picture to Twitter of a Get Out the Vote event at Williston High School.
Cramer posted video to Facebook of the crowd rushing into the event.
Trump, Jr. said North Dakota needs to put Cramer in the Senate and Kelly Armstrong in the House so his dad has more guys with guts to fight for the Make America Great Again agenda.
Polling shows both men with wide leads over their competitors.
Former Vice President Joe Biden will appear in Fargo on Thursday with Sen. Heidi Heitkamp for her re-election bid.