Past And Current Military Members To Get Discount At SpartanNash Stores
Armed Forces Members will get an 11 percent discount for two days: on November 11 and 12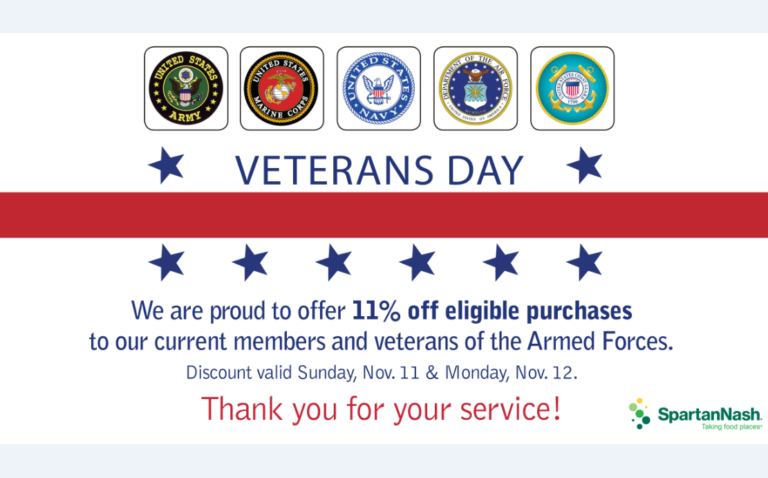 SpartanNash retail stores in eight states will say 'Thank You' to veterans this Veterans Day with a big discount.
Current and former members of the Armed Forces will get an 11 percent discount for two days: on November 11 and 12.
Veterans Day falls on a Sunday this year and will be observed on Monday the 12.
All you have to do is show your proper ID at any SpartanNash store including Family Fare, Econofoods and others.
A company official says, "SpartanNash is committed to serving our military heroes and their families, both at home and abroad".