House And Garage Lost In Fire South of Grafton
Crews from Minto and Grafton responded to the fire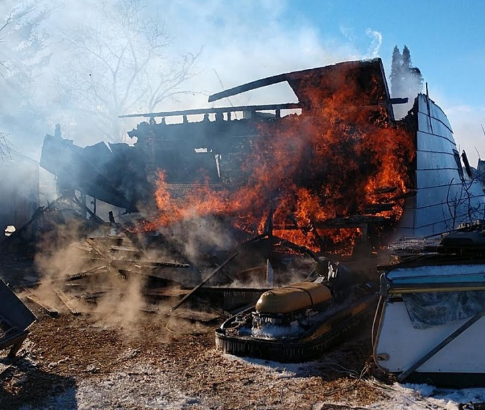 WARSAW, N.D. — Firefighters spent hours battling a fire that destroyed a house and garage in Warsaw, south of Grafton.
Crews from Minto and Grafton responded to the fire.
They remained on scene through the afternoon putting out hot spots.
Two adults and several children got out safely.
The parents were trying to put out the fire when crews arrived on scene.
They were taken to the Grafton hospital to be checked out for smoke inhalation.
A cause has not been determined.